The Diagnostic Tool checks the currently viewed site in the browser against the site active within the Authoring tool to help you troubleshoot possible problems. The key features of Inline Manual are also checked.
Start the Diagnostic tool by clicking the Status button in your Authoring tool while you are currently on the Topic list.

There may be an instance that the first result will display "Player not Installed". If this happens, please refresh or reload your browser and try again.
The Status checks:
Current Status

It shows the language, topic, and step that you are currently working on.

People Tracking

It shows if people tracking is enabled/disabled for this website. If enabled, you will see the details of the current user. If Analytics is enabled, it will show people tracking information.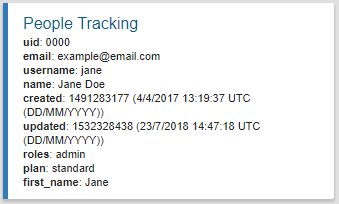 Autolaunchers

It checks if the autolauncher is active on this page based on the segments and activation rules that were set. Details about the autolauncher can be expanded by selecting it.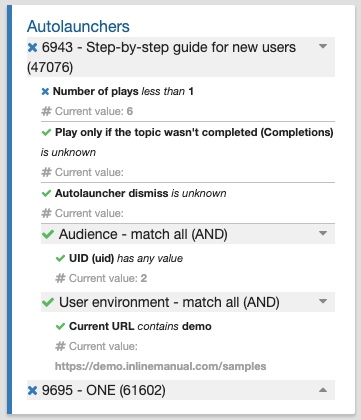 Segmentation

it checks if the segments you created are working on your website. A green check will show if rules are met, and an X mark if it's not. Details of the segments will be displayed too once expanded by selecting it.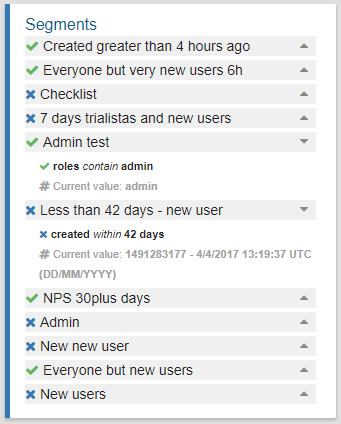 The Inline Manual Player

It checks if the player embed code of the website is present and if it matches the site on the Inline Manual Portal. Player info will display on this section if it matches. A red mark along with the details of the error will show up if it does not and will not display any other information regarding other key features.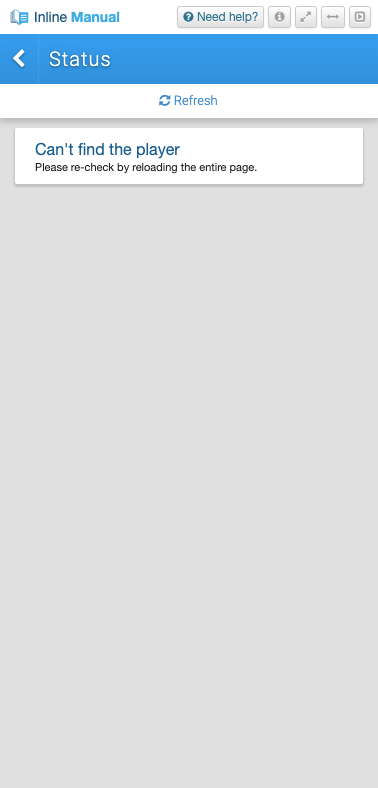 Site info

It shows details of the site settings.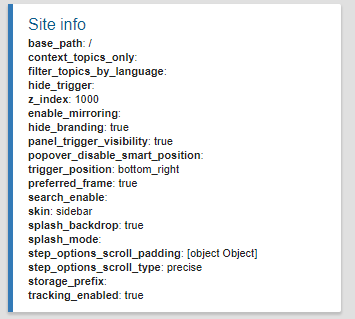 Variables

If you currently have variables enabled, you will see the values of the variables being called.